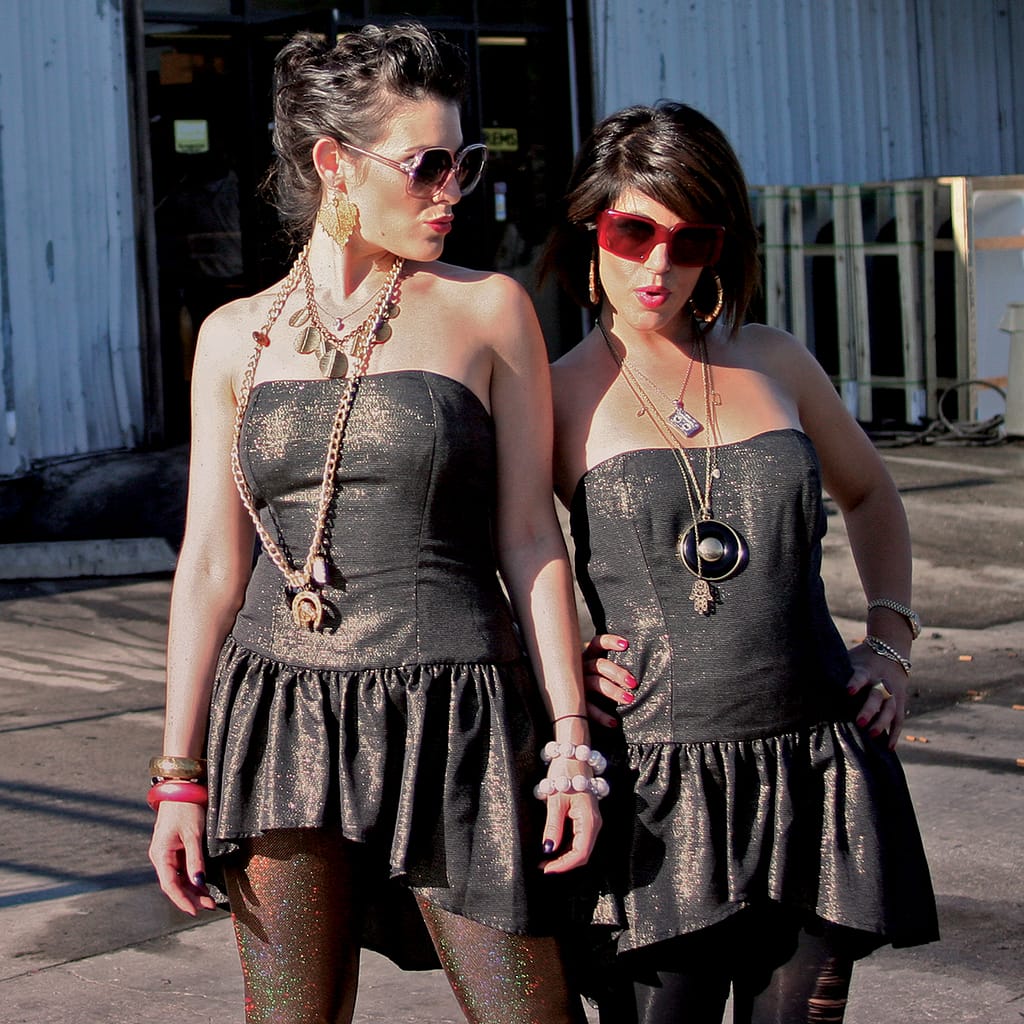 (First things first: Congratulations to Brookie who recently gave birth to little Ruby Kivowitz Cooper!!)

J.A.P.S – the Jewish American Princesses. What started as a pair of sketch characters in A.S.S. (Another Showcase Showdown) evolved into a short film (basically a pilot), a full album, multiple music videos, an off-the-chain live music act and even a sex tape. Rock till you plotz with Brookie (Brooke Allison Kivowitz) and Rachie (Rachael Lawrence) as they attempt to talk or pay their way out of their musical misadventures.
J.A.P.S – the short film (20 mins) – Brookie and Rachie try to infiltrate Puff Daddy's party to get a puffy record deal and make their own daddies proud.
THE FULL SEDER – See the entire, improvised Passover dinner scene, with brilliant comedic hijacking from the amazing Michael Rivkin.
HOLD, PLEASE – the debut album – Preview and purchase the EP, including "Recognize," "Period" and "Toast & Butter."
EXCLUSIVE BONUS TRACK – Listen to the previously unreleased DJ Bricabrac Remix of "Lonely At The Top!"
SEX TAPE – These social climbers are doing anything they can to get famous. This is probably what inspired Kim Kardashian. Or was it the other way around?
---
[asa_item id="491702250″ more_info_text="Buy on iTunes"]
BONUS TRACK – EXCLUSIVELY ON DRAMA34.COM