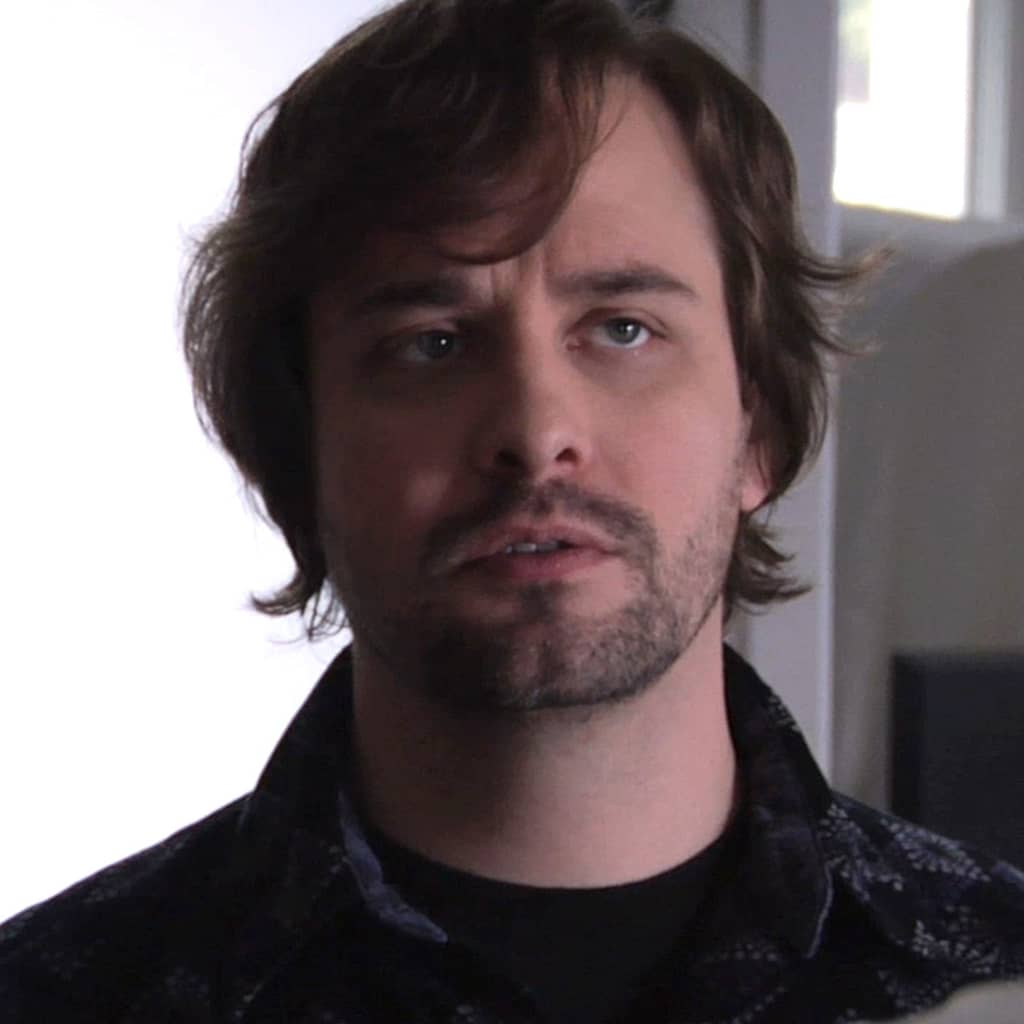 Here's one we know you haven't seen… because few people ever have. While D34 was developing The Iceman Chronicles at Fox Television Studios in 2008, FTVS was also looking to adapt a Bolivian series for American TV, a sort of Curb Your Enthusiasm about a former child actor trying to escape his outdated image.
Well.
All Drama 3/4 needed was for Brice Beckham (Wesley from TV's Mr. Belvedere) to deliver one "famous kid" story and the job was theirs. Just one story that had all the elements of a SPECTACULAR celebrity fail.
So Brice told the tale of how, at age 14, he…
1) broke his thumb (physical pain ✅)
2) at a charity event (public humiliation ✅)
3) racing against a Special Olympian (unwitting villainy ✅)
4) at the urging of his well-intentioned father (pressure to succeed ✅)
4) in a downhill slalom (mortal terror ✅)
5) when he'd hardly been off the bunny slope (hubris ✅).
Needless to say, the pilot gig was in the bag.
Weren't You Mitchy Cook? stars Brice as John Mitchell Cook, a former child star craving relevance and respect as a full-grown adult. When he's sick to death of reliving the past, it's all anyone wants to talk about. But when he tries to use that notoriety to his advantage, his cachet is juuuust shy of helpful. No matter how you slice it, poor Mitchy Cook cannot catch a break.
The pilot presentation also stars Mary Elizabeth Ellis (It's Always Sunny in Philadelphia, The Santa Clarita Diet) and James Lesure (Las Vegas, Girlfriend's Guide to Divorce, Ad Libbing). There are a number of– sorry, what was that? You want to see the son of Norman Bates? And "The Boy Who Lived" himself, Harry Potter?! That's very specific, but okay. We've got Oz Perkins (Legally Blonde, Six Degrees of Separation) as a neurotic director, and future Broadway star James Snyder (Harry Potter and the Cursed Child) as a naïve Hollywood newcomer. Rounding out the cast are D34 all-stars James Mathis III and David Rothblum; funnyman Barry McLaughlin (co-creator of Game Night in a Can); plus early roles for Devin Kelley (also Ad Libbing), Clay Elliot and Mickey Meyer (Iceman). Of course, we must give special mention to Evan Helmuth, our dear friend who we lost in 2017. He can be seen here, opposite Brice, in a small homage to a more-absurd "bank loan" scene of theirs from an old Showcase short.
This show was a ton of fun to put together, mainly because we got to dig through teen magazine spreads and publicity stills for some AMAZING shots of Brice, and write a Belvedere-knockoff theme song for Mitchy's old sitcom, Life's a Drag (sung by time-traveling Josh Uranga). Unless you were at the cast-and-crew screening over ten years ago, this pilot presentation is definitely new to you! So get ready to cringe with embarrassment at the comedy of errors that dares to ask… Weren't You Mitchy Cook?
---