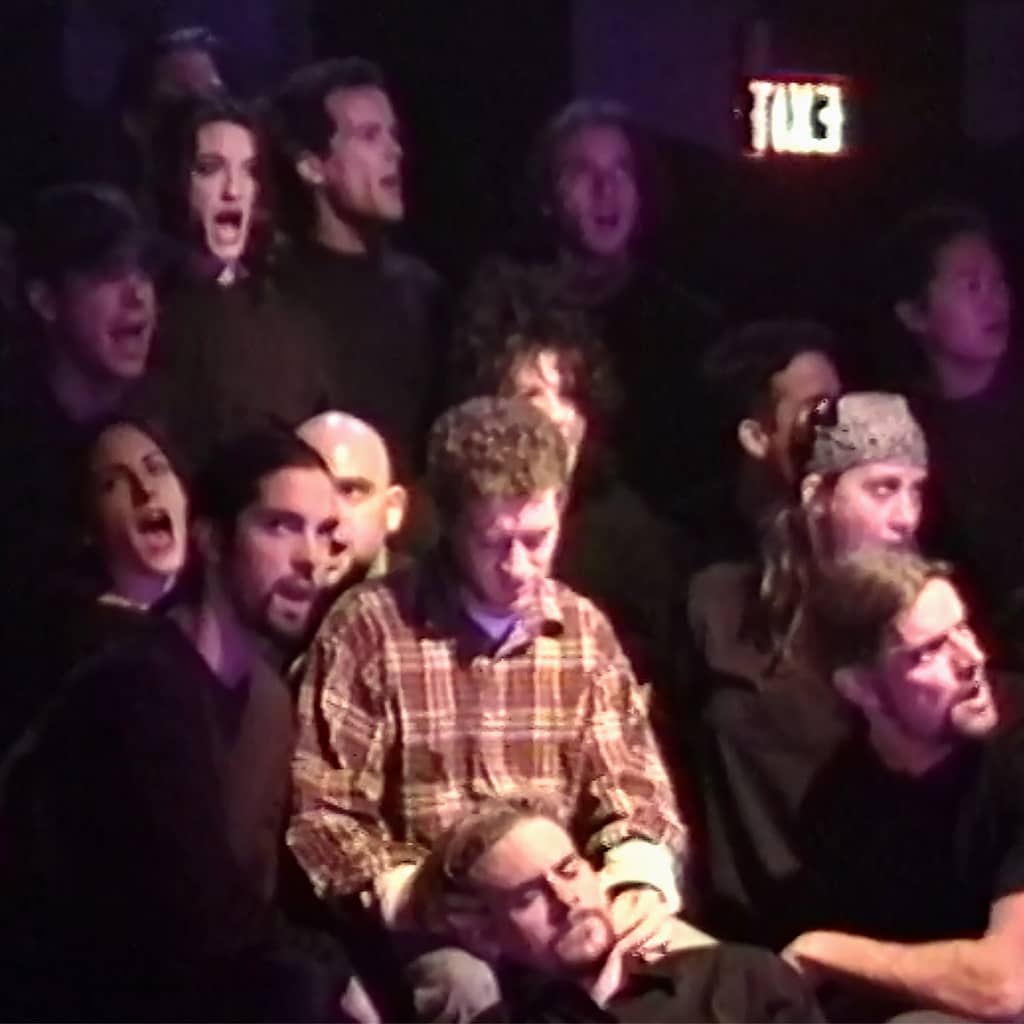 This was an important one for Drama 3/4. After the success of The Iceman Chronicles stage play at USC, David Fickas decided to take it up a notch and mount his elaborately-original, somewhat-musical and mostly-abstract Alex in Wonderland. It was an ambitious undertaking, using the familiar world of Wonderland to tell the story of Alex, a college freshman, coping with the suicide of his best friend. As Alex struggles with his own depression, he tumbles "down the rabbit hole" (in this case, through a picture frame) and finds dreamlike Wonderland in the midst of a civil war.
Alex premiered at The Massman Theatre on February 29th, 1996 and starred TJ Thyne (from TV's Bones), Jason Peck, Jennifer Siefert, Alex Fox, Andy Hungerford, Greg Sanders, Pam Cook, Kelly Potts, Scott Deguzis, Jeff Wiens, our dear departed Evan Helmuth, and so many more amazing School of Theatre talents. 
On a personal note, this was also the first project on which Brice Beckham and David Fickas ever worked together. David will never forget painting the entire Massman to transform it into a massive chess board, toiling away in black & white until 4:00 in the morning, then looking up to discover that the only other cast member crazy enough to stay up that late with him… was Brice. 
This is the magnum opus that David has always been most passionate about. When we can all crawl out of our rabbit holes again, we look forward to resurrecting Alex in Wonderland in some form… Whether it be on stage, film, television miniseries or immersive experience, this production will return.
---