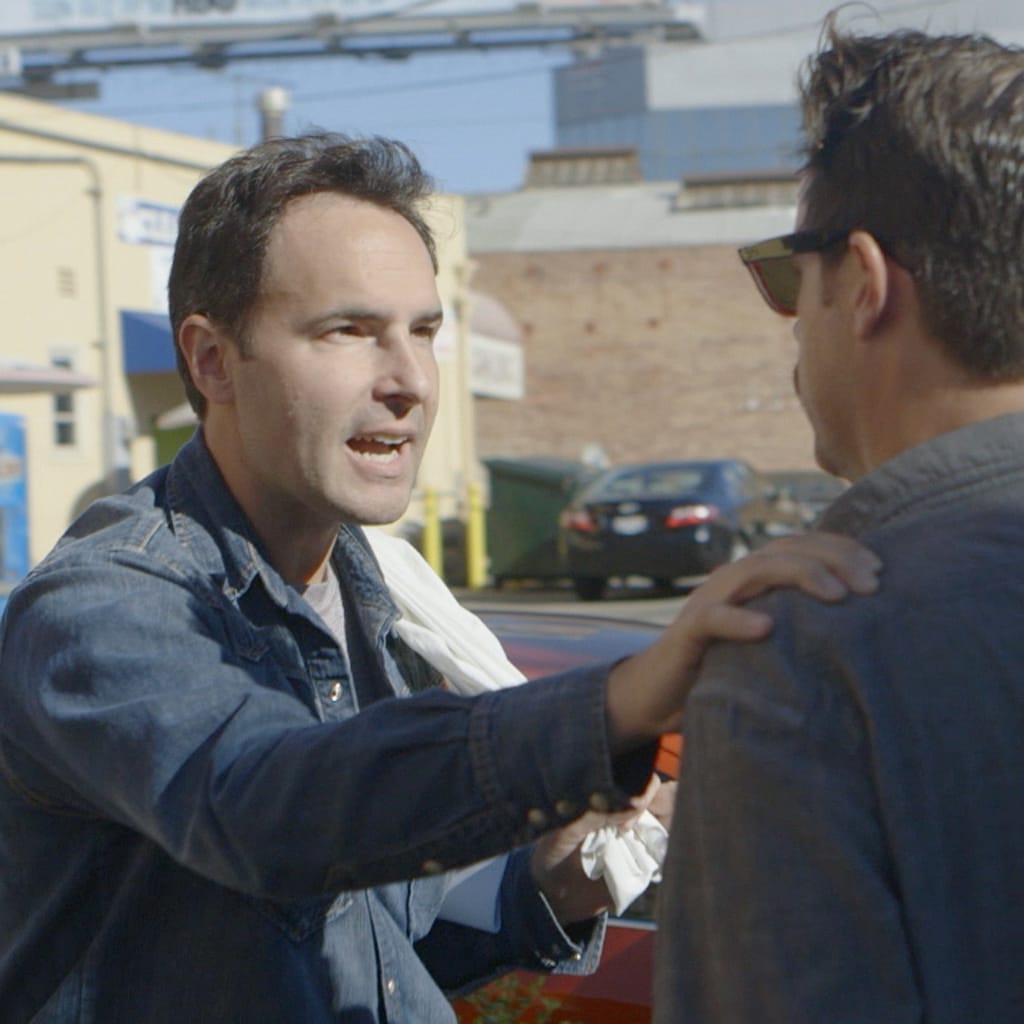 What kind of person would be best friends with famed acting coach Billy Bulbar? The kind who doesn't do anything resembling real work and engages in criminal activity. In other words, a casting director. (We joke, we kid! Love ya, casting director friends! 😉)
Chestnut Casting spins-off from the world of The Bulbar Method, following two sincere casting associates (Genna Ryan and Jeff Wiens) attempting to do their job in spite of an unscrupulous, intervention-worthy, absentee boss named Dorian "Chestnut" Abernathy (Ric Barbera). Co-starring Christine Lakin as Jilly Jane Prescott and the incredible Kristina Hayes as talent manager Tanya Purse. You'll get to see how some of Bulbar's students fare outside of class, including Kate Maher, Pam Cook, and Scott Pitts reprising his role from the original Bulbar stage productions. The entire cast delivers an awesome performance, especially considering that Chestnut Casting, like The Bulbar Method, is one big structured improv! And hats off to Jeff Wiens for also providing us with the show's rockin' music score!
It's a day in the life of a casting office at the bottom of the Hollywood barrel. Please sign in and slate your name for… Chestnut Casting.
---