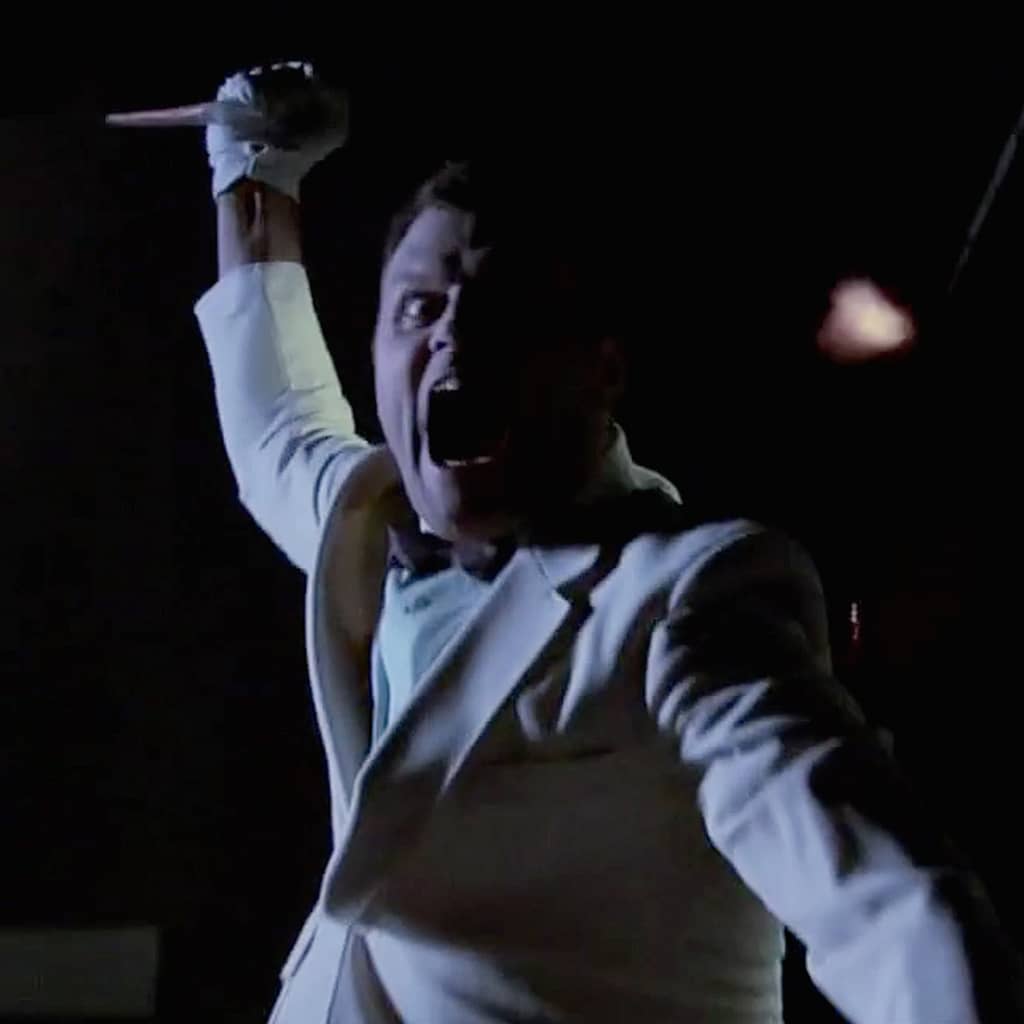 Historically speaking, we pretty much owe the entire Drama 3/4 universe to the Iceman. The Arcadia High Drama 2 stage production of The Iceman in 1990 was a silly, murderous romp, and the very first project ever written and directed by David Fickas (co-written and co-directed by Josh Uranga). Later, after Fickas entered USC's School of Theatre, he was excited by the idea of mounting a prequel. But he soon discovered that the school was not used to that kind of thing. When he was told The Iceman Chronicles could not be part of the school's official '94-'95 season, Fickas convinced them to give him access to the black box Massman Theater so he could put up the play independently. In the tradition of his Arcadia High experience, he called the show a "Drama 3/4" production. (Little did he know that this push to create independent works – along with similar efforts by his classmate, director Michael Uppendahl – would eventually inspire the school to form a sanctioned "ISP" program for Independent Student Productions that continues to this day.)
Fast forward to over a decade later… the now-professional Drama 3/4 Productions, Inc. made a deal to shoot two pilot presentations simultaneously for Fox Television Studios. One was an adaptation of an existing FTVS property (more about that later this month). But when asked what they'd like to do for the other, the Drama 3/4 team – including, at that time, original co-author Josh Uranga – immediately suggested The Iceman Chronicles. The studio agreed, on the condition that the pilot be split into three parts for internet distribution (as it turned out, it would be split into six parts for a run on the web outlet My Damn Channel).
Starring Rick Overton and a mashup of Drama 3/4 all-stars (David Fickas, Christine Lakin, Mark Kelly, Michael Cornacchia, Alex Fox, Leonora (Gershman) Pitts, Andy Hungerford, Mickey Meyer, Stephanie Barnes, Kirk Zipfel, Ric Barbera, Scott Pitts and more), Actors' Gang alumni (Lee Arenberg, Kirk Ward), Troubies (Matt Walker, Beth Kennedy) and exalted guests (special mention goes to the great Tony Longo, RIP), here is the entire pilot presentation as a single episode, the way it was meant to be seen. Ladies and gentlemen… The Iceman Chronicles.
---